PNEC JCVDT Members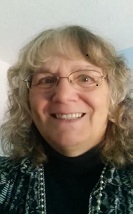 Rev. Dr. Jennifer Bannerman – I am currently the Pastor at Zion UCC in Lehighton. Over my 25 years of ministry, I have served churches in Northern California, Iowa, Wisconsin, Michigan, Pacific Northwest, Ohio, Penn West, and PNE Conferences. In 2010, I completed my DMin in Congregational Mission and Leadership, with the focus being on church transformation and helping congregations become missional again in their focus. I have been a part of Transformation and Renewal teams in both the Penn West Conference and SONKA Association of the Ohio Conference. My focus in ministry over the last 15 years has been in helping churches assess where they are in their journey, and discern where God is calling them to be. It is a difficult process. Some congregations have chosen to close with dignity, others have resisted all attempts to change, while others have been willing to try new things and explore what it means to be church in today's world. I am excited about the prospect of PNE and PSE Conferences coming together in a new and vibrant way to live out our calling from God and to better serve our churches and our communities.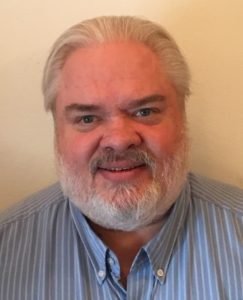 Rev. Al Bastin – I'm in my ninth year as pastor of St Paul's UCC in Trexlertown, right at the border of PNEC and PSEC. I've served on three Conference Boards of Directors, as a Conference Moderator, Board President, and acting Association Minister. I am serving on this committee because I have a passion for vision and the future of the church. I am married to another UCC Pastor and we have one daughter. My hobbies are photography and reading.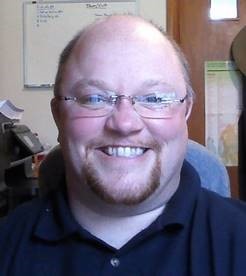 Rev. Christian Creyer – Born in Florida and raised in the Nazareth Area, Christian graduated from Nazareth High School, Churchman Business School, and Delaware Valley College of Science and Agriculture with a Bachelor's Degree in Business Administration. After working as a CPA for a couple local companies and owning his own practice near State College, he felt called into ministry. He graduated from Lancaster Theological Seminary in May of 2011 and was ordained in July of that same year. Having served in three of the four conferences of Pennsylvania, and finally returning home to the PNEC, Christian brings with him over 20 years of accounting experience and 8 years of ministry experience.

Rev. Dr. Bonnie Bates – The Reverend Dr. Bonnie Bates began her work at Penn Northeast Conference Minister on September 1. Prior to coming to PNEC, she served as the EOA/WRA Associations Associate for Congregational Vitality and Development. Her role there was to support pastors and congregations in transition, assist with search and call, work with congregational revitalization, and explore new church starts.  She received her Masters of Divinity and Doctor of Ministry in Transformational Leadership from Colgate Rochester Divinity School.  Her doctoral dissertation was titled, "Navigating the River of Grief".  Her dissertation has been accepted for publishing by CSS Publishing in Lima, Ohio.  She served churches in the New York Conference; directed and taught in the Graduate Human Resource Development program at St. John Fisher College in Rochester, worked in Human Resources for several non-profits, and served on several not-for-profit Boards including the Dunkirk Camp and Conference Center in western New York.  She served in a variety of association and conference positions while in the New York Conference UCC including chair of the conference personnel committee, Executive Council and Executive Committee, Church and Ministry Committee, Staff redesign, Visioning and Constitutional revision committee.  Her hobbies are singing, reading, and fly fishing. She once sang with a national choir in Carnegie Hall, Constitution Hall, the White House, Royal Albert Hall, and a variety of locations in Belgium, France, Switzerland, Austria and Italy.   She and her husband, Steve Vulcheff reside in Whitehall. Her son Sam, his wife Kim and their children Kiel, Jake and Emma reside in Rochester New York.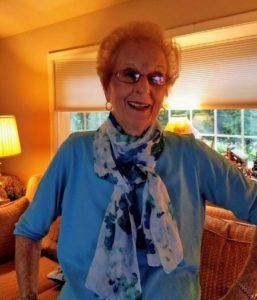 Barbara Hanks – I am a member of Grace UCC, Northampton, PA., and I am currently serving as Moderator of PNEC. Over the past 30 years I have served in many leadership positions at the local, conference, and national levels of the United Church of Christ. Building relationships to more broadly share God's love has always been important to me. Among my most recent experiences has been the challenging, but rewarding privilege of serving as a Mentor to a Confirmand for the past 3 years. I am retired from Nursing/Health Care Administration. Volunteering with various church and community groups keeps me busy (Meals on Wheels, Bethlehem Sheltering Program, Jubilee Breakfast Ministry, Disaster Response Ministry, and others).  Some of the strengths I bring to the team are: Listening carefully and actively; Making sure all voices are heard; Acknowledging questions, comments, concerns, etc., in a timely manner; Love for our United Church of Christ; A strong work ethic; and A healthy sense of humor.  I look forward to working with the team, exploring and discerning, and following where the Spirit leads.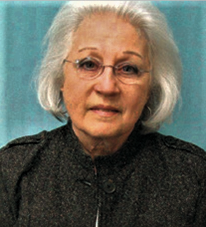 Helena Lindquist – My faith journey has been somewhat circuitous as I was baptized in the Methodist Church, Attended Sunday school at a Presbyterian Church as a young child, but mostly grew up and was confirmed in the Episcopal Church.  For 30 years I was a member of Bethany UCC in Bethlehem where I served as chair of several committees and multiple terms on the Consistory. I was their first female President.  Three and a half years ago, I moved to Macungie and joined Longswamp UCC in Mertztown.  I believe we are the only church in Berks County in PNEC.  My professional career has also been varied.  I spent 24 years in banking, five years as the Executive Director of a start-up non-profit in headquartered Langhorne, and 16 years as a development consultant for Lehigh Valley non-profits as diverse as Head Start, The Wildlands Conservancy and The Military Affairs Council.  I am now fully retired.  I am currently serving my second three-year term on the PNEC Board in the role of Secretary.  I also served two terms on the Board in the late '90's, was Assistant Conference Moderator in 1997 and Moderator in 1998.  And, I have served on several Conference committees and teams.  I've been on the Transition Team since the fall of 2016.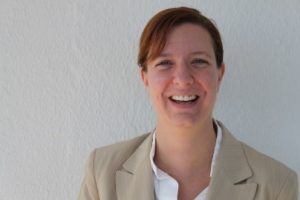 Rev. Dr. Joanne Marchetto – I grew up in New York, and moved to Pennsylvania in 2000. I am married to Jim and have two children, Anna and Jack, and we live in Allentown. I graduated from Kean University with a B.A. in History in 2000. I am a graduate of Lancaster Theological Seminary where I received my M. Div. in 2004 and my D. Min. in 2015. I was ordained in 2004, and I have served churches as a licensed minister as well as an ordained pastor. I am currently serving The Barn on their pastoral team where I work with our faith formation programs, intergenerational ministry, youth ministry, small group team, and discernment team. I have served the PNEC licensed and commissioned ministry committee, the GEM Fund team, and the Board of Directors. I am also a member of the Next Generation Leadership Initiative class of 2022, and I am passionate about serving the local church with energy, vision, and innovation. My favorite hobbies include hiking, snowboarding, painting, and being a volunteer assistant librarian.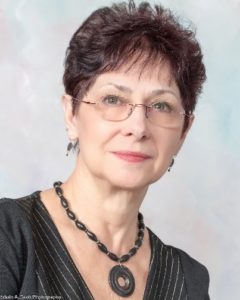 Marlene Ruby – is a member of St. John's UCC, Coopersburg; served on church council for six years, including president during the transition in the search and call of a new Pastor of Transformation.  Professionally:  is a retired career coach and vocational skills instructor in a welfare to work program; integrates over twenty years' experience in business operations, information systems management and training, gained in manufacturing, distribution, service and consulting organizations.  In the community:  has served as a volunteer and board member for non-profit organizations that build resiliency and emotionally healthy relationships through the Upper Bucks Parenting Center, Upper Bucks Alliance for Creative Expression, Quakertown Community Educational Foundation and Healthy Communities/Healthy Youth Coalition Steering Committee.   Holds:  a Master of Restorative Practices and Education degree from the International Institute for Restorative Practices; Bachelor of Science degree in Business Education from Rider University. Certifications include: Comprehensive and Career Coach, Parenting Educator, and Real Justice© Conferencing Facilitator/Trainer.  Current affiliation:  Lehigh Valley Professionals, board member, Focus Group Liaison, workshop leader Blessed with:  two sons, two step-sons, seven grandchildren, and two great grandchildren; and lives in the Quakertown area with her husband, John.